A Circular Story
One-of-a-kind clothes handmade from reclaimed materials
Shop sustainable, one-off pieces
Recycled, reworked, made to treasure
Every one-of-a-kind A Circular Story piece is made by hand from 100% reclaimed materials
Visit Gallery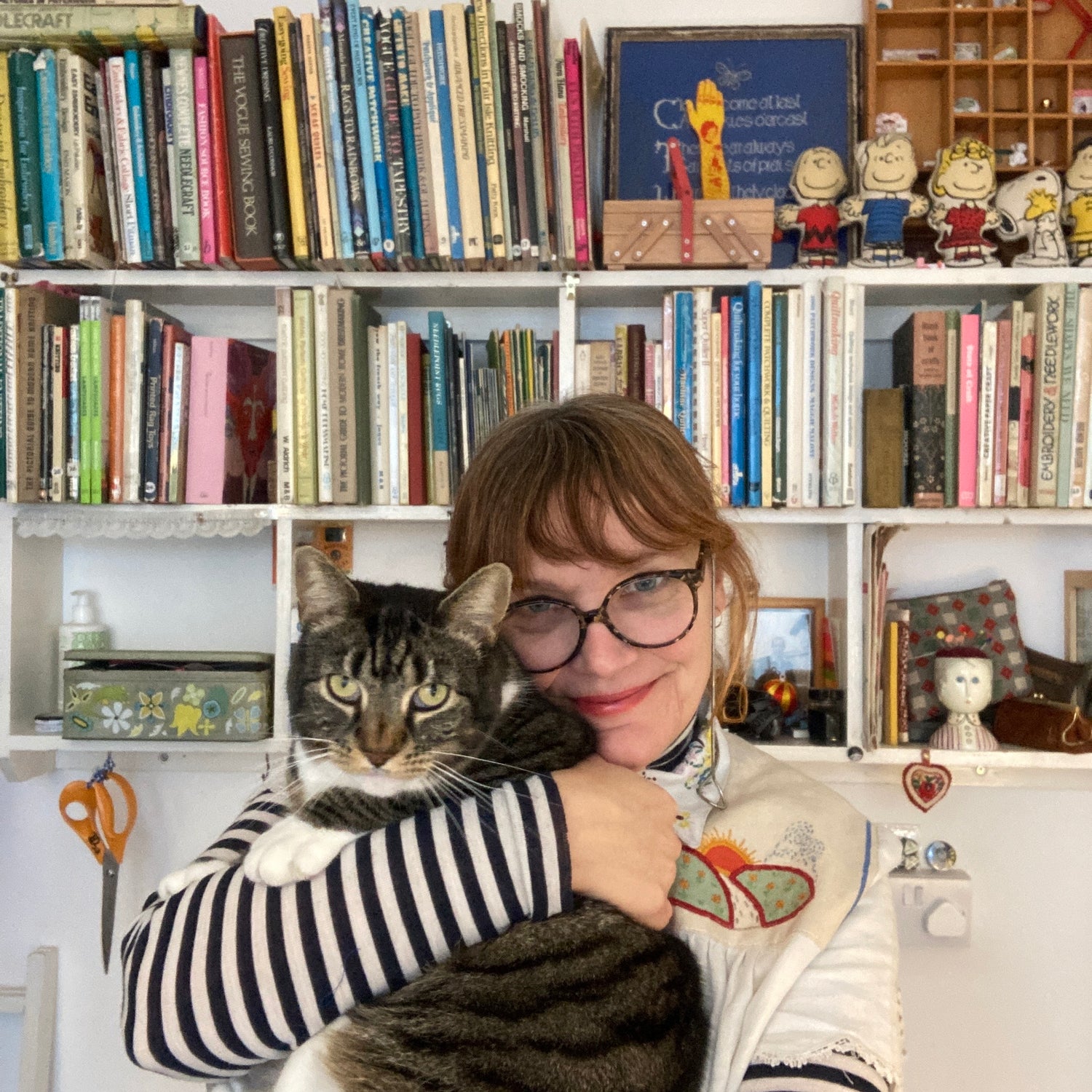 Slow fashion, preloved fabrics
I always have one eye out for beautiful discarded fabrics and through A Circular Story, I bring them back to life, creating fun-to-wear garments that stand the test of time
Read my story
My brand values
A Circular Story is a one-woman recycled clothing brand based in Ramsgate, Kent, UK. Using vintage equipment in my home studio, I design, draft patterns and hand stitch practical, thoughtful, wearable garments from preloved materials.
Embroidered tablecloths are reworked into shirts and tops, old quilts become cosy jackets, waistcoats and vests, secondhand men's shirts are patchworked into bags and found curtains are transformed into dresses and jumpsuits.
Quilting, visible mending, hidden details, patchwork and hand stitching are signature motifs and pockets are of utmost importance. Small holes and other idiosyncrasies in the found materials are often patched or otherwise repaired by hand, saving precious fabrics from landfill.
I have a background in pattern cutting, a long obsession with vintage craft books, sewing patterns and junk shops and one eye always out for old fabrics that deserve a new life. Every A Circular Story piece is a future heirloom, hand made with love to be treasured for ever.